Edible Philly
and the
Philadelphia Free Library Center
for Culinary Literacy
invite you to
Eating Words: Philadelphia

a one-day food writing conference.
Saturday, February 27, 2016
9:00 am to 4:30 pm
Culinary Literacy Center
Free Library of Philadelphia
1901 Vine Street, Philadelphia
$85 per person
Eating Words Philadelphia will bring together some of the region's top writers, photographers, recipe developers, editors, and cookbook authors for a full day of immersive learning and networking. An on-site lunch will keep the group talking and break out sessions will offer something for aspiring and experienced writers alike.
Who should attend:
Writing students, food bloggers, those interested in starting to write about food "on the side" of their 9-to-5, established writers who want to expand their beat, multimedia story tellers in either journalism or content marketing, aspiring recipe developers and cookbook authors, and food-biz entrepreneurs.
The day's sessions will cover writing, recipe development, photography, and social media with leading local experts. The event's small size ensures attendees will connect with each other as well as the presenters.

To Purchase Tickets
click below: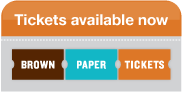 ---
Winter 2015-16 Issue of Edible Philly
A Fresh Batch has Just Arrived!
Pick up a complimentary copy of Edible Philly's Winter 2015-16 issue
at one of these partner locations while supplies last or click here for additional venues.
Alba Vineyard, Milford, NJ www.albavineyard.com
Buffalo Exchange, Philadelphia www.buffaloexchange.com
Chaddsford Winery, Chadds Ford www.chaddsford.com
Fair Food Farmstand, Reading Terminal, Philadelphia www.fairfoodphilly.org
The Farm and the Fisherman BYOB, Philadelphia www.thefarmandfishermanbyob.com
Flying Fish, Somerdale, NJ www.flyingfish.com
The Gables Bed & Breakfast, Philadelphia www.gablesbb.com
Golden Pheasant Inn, Erwinna www.goldenpheasant.com
Greensgrow Farm, Philadelphia www.greensgrow.org
Griggstown Farm, Princeton, NJ www.griggstownquailfarm.com
Hopewell Valley Vineyards, Pennington, NJ www.enjoyhopewellvalleywines.com
Kimberton Whole Foods, Kimberton, Downingtown, Douglassville,
Ottsville www.kimbertonwholefoods.com
Metropolitan Bakery, Philadelphia www.metropolitanbakery.com
Peace Valley Lavender Farm, Doylestown www.peacevalleylavender.com
Penns Woods Winery, Chadds Ford www.pennswoodswinery.com
Reading Terminal Market, Philadelphia www.readingterminalmarket.org
Southwark Restaurant, Philadelphia www.southwarkrestaurant.com
Trickling Springs Creamery, Chambersburg www.tsorganic.com
The Waldorf School of Philadelphia, Philadelphia www.phillywaldorf.com
Wegmans, Select Locations www.wegmans.com
The Woodlands at Phillips, Kennett Square www.thewoodlandatphillips.com
Edible Philly has arrived! Celebrating the vibrant, local food culture of Philadelphia and the surrounding Delaware and Lehigh Valley region, Edible Philly focuses on the people and the stories energizing one of the nation's most dynamic food communities. Don't miss a single mouthwatering issue. Subscribe or pick up a complimentary copy at one of our partner locations.