Eating Words: Philadelphia
Saturday, February 27, 2016
The Philadelphia Free Library
Culinary Literacy Center
1901 Vine Street
To Purchase Tickets
click below: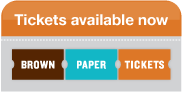 AGENDA
9:00am
Registration & Coffee
9:45am
Welcome Remarks
10:00am
William Woys Weaver: Writing from a Sense of Place
Pennsylvania is a bottomless source of inspiration. In this keynote, venerable author William Woys Weaver will discuss the food ways and traditions of Southeastern PA and how our rich culinary heritage informs today's vibrant local food culture.
10:45am – 12noon Break Out Sessions:
Hands-on Recipe Development
with author Tara Mataraza Desmond and Carrie Havranek
If you've ever wondered how recipe development happens and whether it's something you could do, this eye-opening session is for you. Tara and Carrie pull back the curtain to demystify the process that turns an idea into a publishable recipe. This session will take place in the kitchen, and participants will have the opportunity to put what they've learned into practice and develop their first recipe with Tara and Carrie's expert guidance.
How to Pitch
What makes your idea stand out from the crowd? This session informs you on what makes for a winning magazine pitch and will send you home with concrete steps for getting published. Presenters will include Edible Philly's Joy Manning and Edible Jersey's Jared Flesher.
12:00pm
Lunch
1:15pm – 2:10pm Break Out Sessions:
The State of Food Blogging
Successful food bloggers discuss the current landscape of writing for the internet. Panelists will include Tracey Coretta, Amanda Feifer, Anna Goldfarb, and Alex Tewfik. The panel will be moderated by writer Emily Teel. 
Finding and Telling Cross-Cultural Stories with Sarah Grey
Sarah walks you through her process, using her Edible Philly pieces as examples, telling how to eschew the tornado of hype and press releases to find compelling untold stories from corners of the food world we rarely hear from.
Food Photography
A frequent contributor to Edible Philly and a former photo editor for Edible Manhattan and Daily Candy, Rebecca knows how to tell food stories through photos. In this session she'll explain her approach to food photography and provide tips, techniques, and resources for photographers whether you are looking to produce images for your blog with a DSLR or you want to spruce up your iPhone photography.
2:15pm – 3:10pm
Researching Your Stories (and images!) in the Internet Age
Free Library of Philadelphia librarians will walk you through the ins and outs of getting beyond Wikipedia to research your stories and pitches like a pro.
Cookbook Publishing 101
An author, an agent, and a book editor will demystify the process of getting from idea to signed book contract to publication day. Panelists will include Marisa McClellan (author, Food in Jars), Clare Pelino (agent, ProLit Literary Consultant) Tiffany Hill (acquisitions editor at Quirk Books). The panel will be moderated by author Tenaya Darlington. 
Writing Restaurant Reviews
Many food writers dream of writing restaurant reviews, but what does it really take in 2016? Has Yelp and social media taken over? Is anonymity still important? Some local critics will take on these questions and more. Panelists will include Danya Henninger and Brian Freedman. The panel will be moderated by Joy Manning. 
3:15pm – 3:40pm
Social Media Mastery
Whether you are a blog, a brand, a writer trying to break in or anyone trying to stay relevant in today's media climate, social media skills are key. Social media experts Amy Z. Quinn (WHYY) and Jen Honovic Herczeg (Edible Philly/Chipotle) will talk you through the platforms that matter most today and offer tips on how best to use them, whatever your goals.
3:45pm
Wrap up and Thank You
Reserve Your Seat Now
To Purchase Tickets
click below: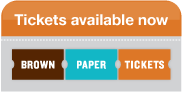 SPEAKERS
Tracey Coretta Ferdinand is a creative wellness advocate whose writing inspires lifestyle transformations guided by self-love and self-care. She holds a bachelor's degree in English from Ursinus College and a master's degree in Africana Women's Studies from Clark Atlanta University. She is also a certified 200 hour vinyasa yoga teacher with a passion for sharing quick and healthy recipes. Her mission is to encourage women and girls to cultivate vibrant lives by exploring creative wellness practices. You can finder her at www.TraceyCoretta.com.
Tenaya Darlington started a cheese blog called Madame Fromage eight years ago – never expecting a soul to read it. Today, she is still surprised to see her name on the cover of The Di Bruno Bros. House of Cheese: A Guide to Wedges, Pairings, and Recipes (Running Press, 201). Her cheese-centric prose has also appeared in Edible Philly, Culture Magazine, Cooking Light, and The Philadelphia Inquirer. In recent years, she has branched into cocktails with a sibling blog, Sprig + Spirit, which she shares with her brother, André. This year, they will release two books through Running Press: The New Cocktail Hour and Movie Night Menus. By day, Tenaya directs the graduate Writing Studies program at Saint Joseph's University. (Her office smells like a cheese cave.)
Tara Mataraza Desmond is a writer, cookbook author and recipe developer. Her cookbooks include, Full Belly: Good Eats for a Healthy Pregnancy (Running Press); Choosing Sides: From Holidays to Every Day 130 Delicious Recipes to Make the Meal (Andrews-McMeel); and Almost Meatless: Recipes That Are Better for Your Health and the Planet, co-authored with Joy Manning (Ten Speed Press). Desmond's work has appeared in Eating Well, Parents Magazine, Parents.com, Clean Eating, The Kitchn, Edible Philly, Serious Eats, Whole Foods Market, and more. She has tested and developed recipes for Food Network kitchens and television productions, and has contributed to a number of cookbooks. Desmond is a member of the International Association of Culinary Professionals, and is a graduate of Villanova University and The Restaurant School at Walnut Hill College. She lives in Philadelphia with her husband and their daughter and twin sons. 

Amanda Feifer is the author of Ferment Your Vegetables (Fair Winds Press, October 2015), the fun and flavorful guide to making your own pickles, kimchi, kraut and more. She writes about food fermentation of all kinds on her blog, Phickle.com. When she's not using microbes to make food bubble, or ranting against the use of anti-bacterial soaps, she's doing what she loves most: teaching people to make their own fermented foods, from kimchi and kefir to kombucha and koji. She lives in South Philly with her husband, Jake, and their rambunctious pit bull pup, Laika.
Brian Freedman is a food, wine, spirits, and travel writer, restaurant and beverage consultant, drinks educator, and event host and speaker. He is Editor-at-Large for Drink Me Magazine, contributing writer for John Mariani's Virtual Gourmet and Philadelphia Style Magazine, restaurant critic for Philadelphia Weekly and Suburban Life, and contributes to several others. He hosts beverage-focused dinners and seminars around the country through On The Front Vines, his gastro-consulting company, has consulted on wine lists for dinners at New York's prestigious James Beard House, worked on beverage programs for a number of the region's top restaurants, and has traveled to nearly two dozen countries seeking out the best food and drink for his work.
Anna Goldfarb is author of the humor memoir, "Clearly, I Didn't Think This Through," and is an advice columnist for The Frisky. Her writing has appeared in The Washington Post, Marie Claire, Salon, and more. She highlights her favorite Philly eats on her food blog Aforkable, and writes about bonerkillers on her website, Shmitten Kitten. Follow her on Twitter @MsAnnaGoldfarb and on Instagram @AnnaGoldfarb.
Jen Honovic Herczeg resides in the Bella Vista neighborhood of Philadelphia. She's worked in the retail food industry for over 10 years, with several nationally recognized brands, including Starbucks, Whole Foods Market and now Chipotle Mexican Grill, where she serves as Marketing Strategist for the Philadelphia market. As the daughter of Croatian immigrants with a rich food culture, she's passionate about the local food and agriculture community around Philadelphia. This interest has led her to serve as the Social Media Marketing Manager for Edible Philly magazine. Originally from New York, she received a BA in Communication from Villanova University and later an MBA in Marketing and International Business from Temple University. She also has a Pastry degree from the Institute of Culinary Education from her hungry years living in New York City's East Village.
Sarah Grey is a freelance writer whose work has been featured in Best Food Writing 2015, Serious Eats, Spoonful, Lucky Peach, Roads & Kingdoms, and Edible Philly, among others. She is also a professional editor (www.greyediting.com) who writes and trains editors for Copyediting, the American Copy Editors Society, the Editors' Association of Canada, the Editorial Freelancers Association, and more. She writes a language column, "Word Watch," at The Establishment and a book-review column, "Armchair Cook," at Spoonful. She also hosts a weekly dinner known as Friday Night Meatballs that has garnered international media coverage. Her writing can be found at www.sarahgreywrites.com.

Jared Flesher is an award-winning reporter, photojournalist, and documentary filmmaker. He is the editor of Edible Jersey magazine and director of the web series The Creature Show (creatureshow.com) about adventures in conservation biology. For fun, Jared enjoys growing food in his backyard garden, cooking, jogging with his dog, exploring forests, and making movies.
Danya Henninger is a writer and photographer who grew up in New York City, then moved to Philadelphia in the mid-aughts and promptly fell in love with her new hometown. She's weekend editor at Billy Penn, a columnist atPhilly.com and Philly Beer Scene magazine and a restaurant reviewer for NJ Monthly and the Courier-Post. Publications she has contributed to include the Philadelphia Inquirer, Edible Philly, All About Beer and Draft. In 1997, she founded photo-video firm Imagic Digital with husband Mark Henninger. 

Marisa McClellan is a food blogger, cookbook author, and canning teacher based in Center City Philadelphia. Her books include Food in Jars, Preserving by the Pint, and the forthcoming Naturally Sweet Food in Jars, which will be published in March 2016. She has written for publications like Vegetarian Times, USA Today, Parents Magazine, The Sweethome, Food Network, Serious Eats, The Kitchn, Grid Philly, Saveur, Edible Philly, and Table Matters. Marisa also co-hosts a podcast dedicated living a food-focused life called Local Mouthful. Find more of her jams, pickles, and preserves (all cooked up in her 80-square-foot kitchen) at foodinjars.com.
Emily Teel is a freelance food writer, recipe editor, tester, and developer in Philadelphia. She's a regular contributor to Eater Philly, Uwishunu,  Grid Magazine,  Edible Philly, and Foobooz, the food blog for Philadelphia Magazine. A founding partner at Farm Market Media, she is also the Food Editor for Spoonful Magazine, an independent quarterly print magazine dedicated to creating meaningful experiences through food and laughter. Her writing has also appeared on Serious Eats, Civil Eats, USA Today, the Huffington Post, and The Kitchn.
Though she loves Philadelphia, she also has a soft spot for Parma, Italy, where she completed a Master of Arts in Food Culture and Communications at the University of Gastronomic Sciences. She completed a residency teaching food writing at the LongHouse Food Scholars Program. An alumna of Bryn Mawr College and a Legacy Award Winner with the women's culinary organization Les Dames d'Escoffier International, she's passionate about food and committed to the idea that everyone deserves access to meals that are both nourishing and satisfying.